Full Mouth Reconstruction Can Restore Your Smile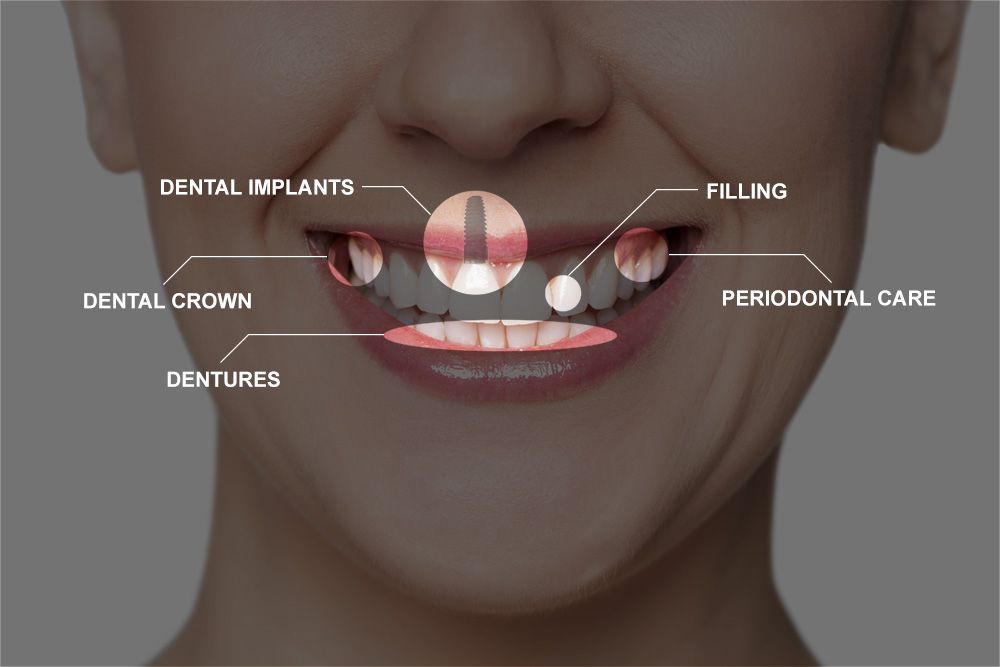 If you suffering the ill effects of multiple oral health concerns, you may want to consider how full mouth reconstruction at our Bloomington, IL, practice could benefit you. By combining several restorative procedures into one treatment plan, Dr. David Wyse or Dr. Jay W. Chrisman can restore the beauty of your smile. Further, full mouth reconstruction can improve your oral function so that you can laugh, eat, and speak comfortably again. When you visit Wyse Family & Cosmetic Dentistry, you can benefit from our team's clinical skill and attention to detail. We carefully choose the procedures that best meet your health needs and budget. We can also design restorations that blend beautifully with your smile. Further, we employ advanced technology that makes your restorative care more comfortable, precise, and efficient.
Is Full Mouth Reconstruction Right for You?
Full mouth reconstruction is an extensive, multi-stage treatment process. Therefore, patients who are suffering from widespread decay or damage are often the best candidates for this procedures. Full mouth reconstruction can be a particularly effective way to address:
Numerous missing teeth
Extensive decay
Damage due to gum disease
Dental erosion
Multiple cracked, chipped, or weakened teeth
Before beginning the reconstructive process, your dentist will need to address active gum disease. This initial treatment will lay the groundwork for lasting dental restorations.
What Can You Expect during Full Mouth Reconstruction?
Every full mouth reconstruction is different, because the procedures that are included in your treatment plan will depend on your unique goals and health needs. In every case, however, we will begin with a thorough consultation. Dr. Wyse or Dr. Chrisman will perform an examination to determine the extent of damage and to find out which treatments may be most appropriate. We will also discuss your budget so you can choose suitable procedures and restorative materials. Fortunately, most reconstructions are at least partially covered by insurance, and we accept many forms of payment for any out-of-pocket fees you may incur.
Full mouth reconstruction can improve your oral function so that you can laugh, eat, and speak comfortably again.
Your full mouth reconstruction will typically take place over the course of several days, weeks, or months, depending on your oral health needs and the healing times that may be required for different procedures. At these appointments, we may perform any number of restorative treatments, including:
Once your restorative needs have been met, we may recommend select cosmetic treatments to enhance the beauty of your smile. For example, teeth whitening or dental bonding can give you a brighter grin once reconstruction is complete.
The Benefits of Full Mouth Reconstruction
Full mouth reconstruction can have a major impact on your health and on virtually every aspect of your life. Most noticeably, by replacing missing teeth and repairing those that are severely damaged, full mouth reconstruction improve your dental function. You will be able to eat a wide range of foods and, in some cases, enjoy an overall healthier diet. When you choose dental implants, you will not typically have any food restrictions at all. Treatment may also improve your speech, particularly if you are missing teeth in the front of your mouth. Often, full mouth reconstruction can redistribute the balance of your bite, especially if you have sustained dental erosion. Thus, it can reduce pressure on your jaw joints and lower your risk for temporomandibular joint (TMJ) disorder.
All of these benefits can restore your sense of confidence. Like many patients, you may even become more outgoing at work or in your social spheres. Most importantly, you can enjoy optimal oral and physical health and be ready to share your smile with the world.
Contact Us to Learn More
For more information about full mouth reconstruction and to begin planning your treatment, contact Wyse Family & Cosmetic Dentistry Dental online today. You can also call our office at (309) 663-6393 to speak with a member of our staff. Please take a moment to read some of our patient reviews.