Teeth Whitening for Smokers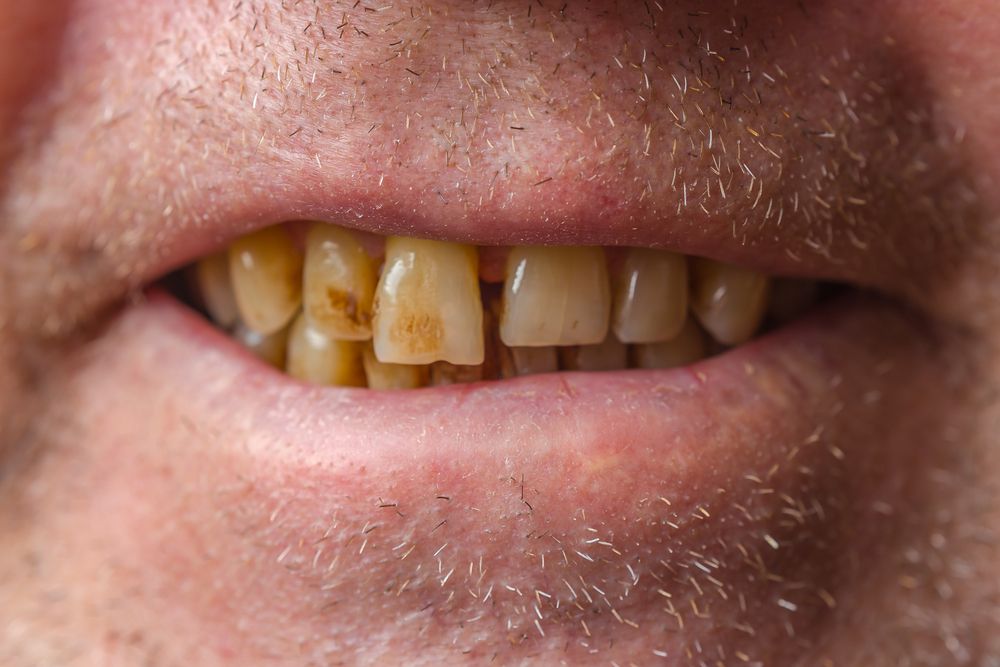 Smoking is harmful for the body in numerous ways that are widely known. In addition to the physical ailments that smoking can cause, there are several potential cosmetic consequences as well. Smoking can have a notable effect on the appearance of the smile, causing teeth to become stained and discolored.
At Chrisman & Wyse Family & Cosmetic Dentistry, we offer teeth whitening for smokers. Professional teeth whitening lifts and removes surface stains while lightening the color of the teeth by several shades. This simple procedure allows our Bloomington, IL, patients to erase signs of smoking and enhance the appearance of the smile.
Why Does Smoking Discolor the Teeth?
The teeth are made up of several layers, with enamel being the outermost layer. Tooth enamel is a hard material that provides protection to the softer and more sensitive inner layers of the teeth.
Although tooth enamel is strong, it is also very porous. When someone smokes, tobacco and nicotine can be absorbed by the tooth's pores, which can result in a general yellowing or browning of the teeth. Surface stains can also develop.
What To Expect During Teeth Whitening Treatment
Teeth whitening is a fast and painless procedure that is highly effective on extrinsic dental stains and discoloration, which includes those caused by smoking. During a typical teeth whitening procedure at our Bloomington practice, a hydrogen peroxide-based whitening gel is applied to a patient's teeth. The teeth are then exposed to a special blue light that activates the bleaching agents. After approximately 20 minutes under the light, the teeth are wiped off and the process is repeated.
One teeth whitening treatment usually consists of three to four rounds of the whitening process.
Teeth Whitening Results
Teeth whitening results are apparent immediately following treatment. The whitening gel that is used for treatment gets into tooth enamel to bleach away stains that have built up over time.
Although results may vary for each patient, on average teeth whitening brightens the color of the teeth by eight shades.
Prolonging the Results of Teeth Whitening
Because the teeth continue to be exposed to staining foods and beverages after teeth whitening treatment, results are not permanent. However, there are steps that patients can take to enjoy the results of treatment as long as possible.
We recommend that our Bloomington patients consider these practices for prolonging teeth whitening results:
Practice good oral hygiene habits that include regular brushing and flossing and routine dental exams and cleanings
Brush the teeth or rinse the mouth with water after consuming highly staining foods or beverages, such as coffee, tea, and wine
Refrain from smoking at least 48 hours after teeth whitening (for maximum results patients should consider quitting smoking altogether)
Consider using a teeth whitening toothpaste
Schedule maintenance teeth whitening treatment as necessary
Contact Us
If the appearance of your smile has been compromised by dental stains or discoloration, teeth whitening treatment at Chrisman & Wyse Family & Cosmetic Dentistry may be the ideal solution. To learn more about the teeth whitening process and the expected treatment results, contact our dental practice online, or call (309) 663-6393 at your earliest convenience.
Related to This