Invisalign® Appointment Frequency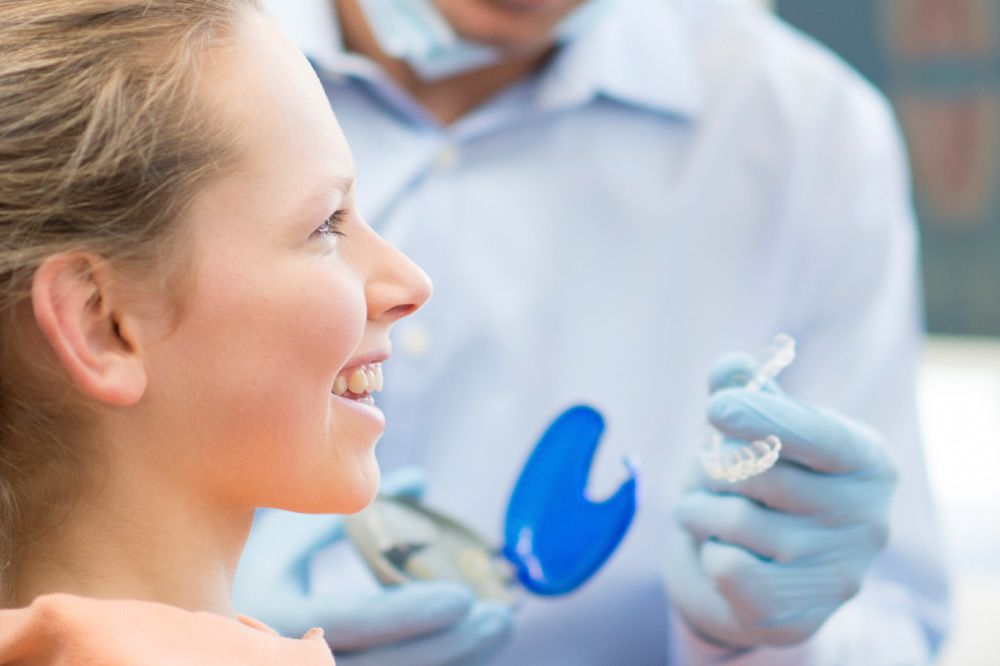 While traditional braces are an effective way to straighten your smile, more and more people have been turning to Invisalign® here at Chrisman & Wyse. Invisalign® is an invisible alternative to traditional orthodontics like braces, using clear plastic aligners to gradually reposition the teeth. Patients can eat their favorite foods and laugh and smile without feeling self-conscious. Invisalign® is especially popular with teens and adults for these reasons.
While undergoing Invisalign® treatment, patients will make a series of regular visits for monitoring. Bloomington, IN dentists Jay W. Chrisman and David D. Wyse would like to go over some basics about these appointments. We'll discuss their frequency, how long they last, and what you can expect.
The Initial Invisalign® Consultation
The initial consultation for Invisalign® is when we determine if you are a good candidate for treatment. This will involve taking x-rays, going over your dental history, and discussing your dental health goals.
If you are a good candidate for Invisalign®, a full treatment plan is then custom created for you using advanced digital imaging technology and 3D modeling from the people at Invisalign®. You'll wear each aligner for two weeks at a time, moving on to the next one in sequence until your teeth are straight and properly aligned.
How Often Do I Visit the Dentist During Invisalign® Treatment?
While undergoing Invisalign® treatment, you will visit the dentist every 6 weeks or every 12 weeks. It can vary depending on your treatment plan and the nature of your case.
What Happens During These Dental Visits?
During these brief follow-up Invisalign® visits, your dentist will check on your progress with treatment. This just makes sure your tooth alignment is progressing properly and that you are not facing any issues with the Invisalign® process. You can express any concerns or ask any questions that are pertinent to treatment and results.
How Long Do Regular Invisalign® Treatments Last?
Usually, these Invisalign® follow-up visits only last for 15 minutes. They may be longer if there are issues to address, but they are really about simple monitoring.
What If I Have Issues Between Visits?
If you have any issues between these routine visits, do not hesitate to contact the practice. Our dentists and our dental care team are here to help you with your needs. Your smile and your health are our priority.
The Final Invisalign® Appointment
The final Invisalign® appointment is a chance to see how far you've come. Dentists will remove any additional appliances that needed to be placed and make final adjustments as needed. Impressions will be taken so you can have a retainer made, and we will take photos so you have a before and after view of treatment.
This final Invisalign® visit usually takes between 45 minutes to an hour.
How Long Does Invisalign® Treatment Take?
Overall, Invisalign® treatment takes about a year to two years. It's roughly the same amount of time you would wear normal braces. The difference is the level of convenience provided by the Invisalign® system.
Learn More About Invisalign®
For more information about Invisalign® and how it can help you have a straight and beautiful smile, be sure to contact our team of cosmetic and restorative dentists. We are here to help you. You can reach Dr. Chrisman and Dr. Wyse by phone at (309) 663-6393.
Related to This