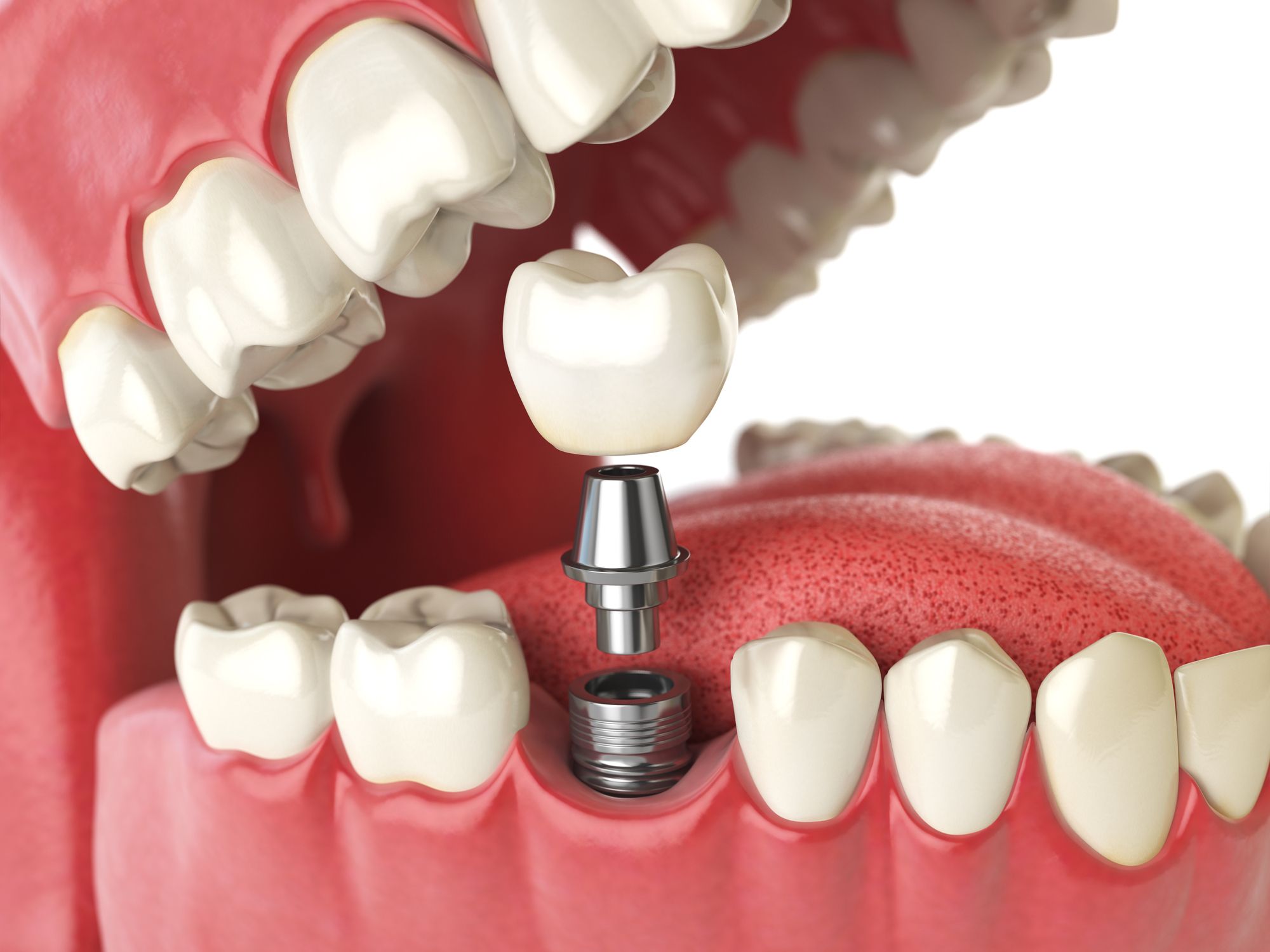 Many patients want to have dental implants placed to replace their missing teeth. However, the prohibitive factor for many patients is the cost of treatment.
At Chrisman & Wyse Cosmetic & General Dentistry, Dr. Jay W. Chrisman and Dr. David D. Wyse make every effort to keep the cost of dental implants affordable for patients. However, the price does vary greatly depending on a number of factors.
In this blog post, we discuss the variables that play a role in dental implant costs. To learn more, read on, and then contact our Bloomington, IN practice to schedule a consultation with us.
Number of Implants
Some patients require the replacement of a single tooth. Others require treatment for several missing teeth, or need to have both full arches restored. The number of teeth that need to be replaced will affect the price of treatment.
If you have a single tooth restored, the oral surgeon will place one implant. Fortunately, if you need more than one tooth replaced, we do not need to use this 1:1 ratio. In fact, a full arch of teeth can be replaced with as few as four to six implants. However, the exact number of implants will depend on the condition of your jaw and the type of implant that is used.
Type and Quality of the Restoration
After your dental implants have integrated with your jawbone, we will place your dental restoration. If a single tooth was replaced, we will have our trusted dental lab craft a natural looking dental crown. For the replacement of multiple teeth, a bridge or denture will be used.
A crown is the least expensive option, and dentures tend to be the most expensive restoration since they are replacing more teeth.
In addition to the type of restoration, the quality of materials will affect pricing. While it may be tempting to choose a lower quality model, cheaper materials may not be as long lasting as some of the more durable and natural looking options.
Preparatory Procedures
Some patients require additional preparatory procedures before dental implants can be placed. If you have cavities or gum disease, these conditions must be treated and be under control before dental implant surgery can be performed.
In addition, many dental implant patients require a bone graft to build up the jawbone so it can support the implants. The need for any preparatory procedures will increase the cost of treatment.
Type of Sedation
When you undergo dental implant surgery, you may be offered a choice of sedation. The least expensive option is the use of a local anesthetic such as Novocain; this is the same anesthetic that is used when you undergo dental filling treatment.
However, some patients desire additional sedation to calm their nerves before and during surgery. These options include oral sedation and IV sedation. These are typically associated with a higher cost.
Choice of Surgeon
The experience and skill of the surgeon affects the price of dental implant surgery. We always recommend that patients undergo treatment with experts in the field. We will coordinate your dental implant surgery, and you will undergo treatment with a trusted oral surgeon in the area.
To find out how much your dental implant treatment will cost, contact Chrisman & Wyse Cosmetic & General Dentistry today.
Related to This