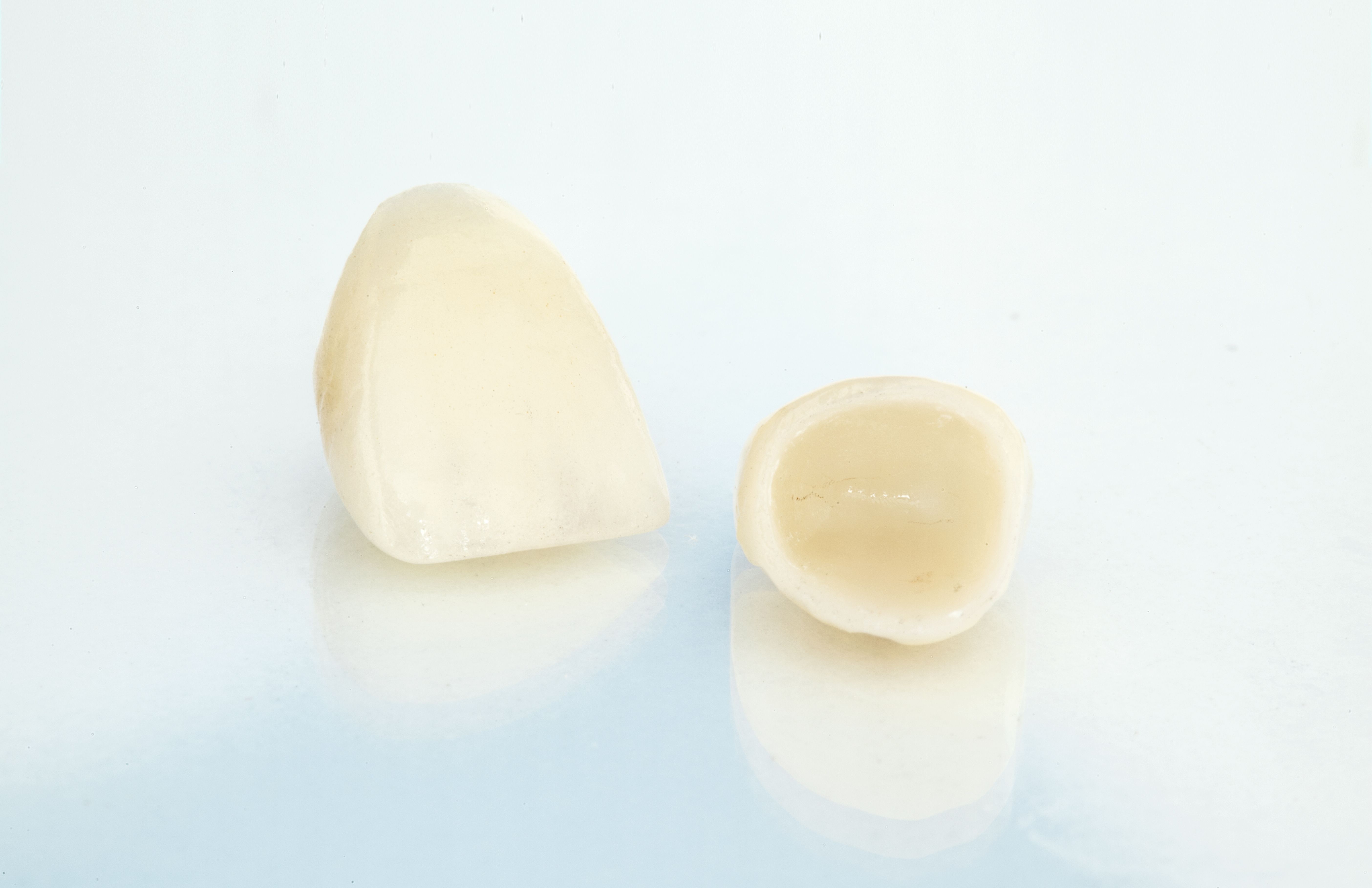 Dental crowns are an ideal restoration option for a tooth that has been badly damaged by a cavity or fracture, or to replace a single tooth by being paired with a dental implant. When patients require dental crown treatment, they want to know what the cost will be.
However, it is not easy to put a general price tag on dental crown treatment because so many variables are involved. At Chrisman & Wyse Cosmetic & General Dentistry, Dr. Jay W. Chrisman and Dr. David D. Wyse discuss the factors that affect dental crown costs so our Bloomington, IN patients have a better understanding of what their individual treatment may cost.
Preparation Required
Dental crowns are a versatile treatment. Because they can be used in so many different ways, the cost of treatment varies greatly among patients.
Before a dental crown can be placed, the tooth must be prepared for the crown. We make every effort to remove as little healthy tooth structure as possible at our practice. However, at a minimum, we will have to remove a small amount of enamel from the perimeter of the tooth so the crown can fit over it.
In many cases, the tooth requires additional preparation. For example, if you have a cavity, we will need to remove all signs of decay and then build up the core of a tooth with a filling. For a fractured tooth, we will fill in the crack with composite resin material. A root canal infection will require root canal therapy to clean out the roots of the tooth and fill the root canals with a rubber-like substance called gutta percha.
The type and extent of preparatory treatment will affect the overall price of treatment.
Number of Dental Crowns
If you require more than one dental crown, the price of treatment will increase. But, by undergoing comprehensive treatment in one appointment rather than several separate appointments, you can reduce overall costs.
Materials Used in Dental Crowns
There are several different materials used in dental crown treatment. At Chrisman & Wyse Cosmetic & General Dentistry, we use high-quality, tooth-colored materials, such as porcelain, to restore your tooth and maintain a natural looking appearance. We do not offer the use of metal crowns, which cost less, but do not offer a natural appearance.
Quality of Care
The quality of care that you receive will affect the price of treatment. It is important to undergo treatment with a skilled dentist who works with the best technology and a trusted dental lab.
Drs. Chrisman and Wyse have years of combined experience placing dental crowns. They use a digital scanner to take accurate impressions of your tooth and mouth. They also work with a reliable dental lab that crafts the most aesthetic and functional crowns possible.
Insurance Coverage
If you have dental health insurance, your plan may partially or fully cover the cost of your treatment. During your appointment, a member of our team will check your insurance plan, and we will let you know which services your plan covers.
To learn how much a dental crown will cost in your specific case, contact Chrisman & Wyse Cosmetic & General Dentistry today.
Related to This