Why Hot and Cold Temperatures Cause Tooth Sensitivity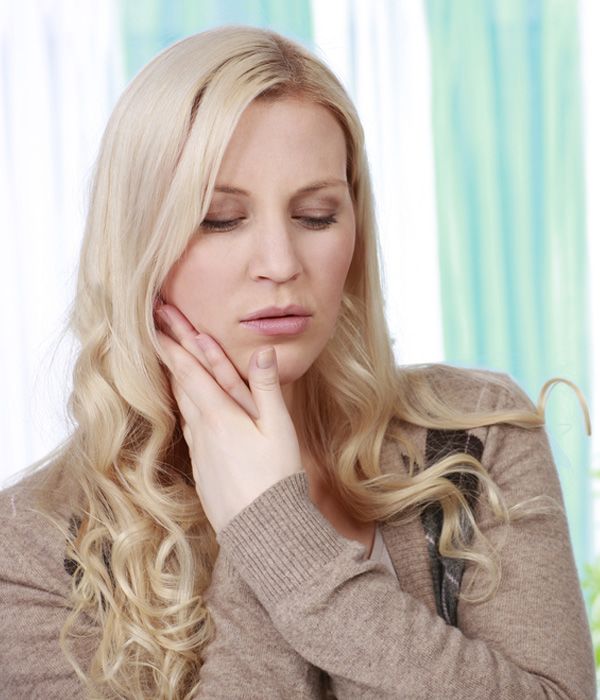 Toothaches, dental pain, and acute sensitivity are all signs of potential dental health issues. We see many patients at our Bloomington cosmetic and restorative dentistry center who complain of these issues, and we always make sure to tailor treatments just for them.
Let's take a moment right now to consider some of the causes of temperature-related tooth sensitivity. First off, it's helpful to consider the basic anatomy of a tooth.
The Anatomy of a Tooth
There are three layers to a tooth to keep in mind:
The topmost layer of a tooth is comprised of tooth enamel, which is one of the hardest substances in the entire body.

The next layer of a tooth is comprised of dentin, which is durable yet porous. The pores in the dentin are known as dentinal tubules.

The inside of a tooth is hollow. This chamber is filled with a substance known as dental pulp. The dental pulp is comprised of nerves, connective tissue, and blood vessels, all of which were essential for the initial formation and nourishment of the tooth.
Sensitivity Due to Compromised Tooth Enamel
When a tooth's enamel is compromised or breached in some way, your dentin becomes more exposed. Since dentin is porous, it is more sensitive to temperatures and pressure than tooth enamel. As a result, people may experience tooth sensitivity from hot or cold temperatures, particularly when they are eating or drinking.
There are many potential causes of these enamel compromises. Let's look at at few of them and discuss your treatment options.
Tooth Decay and Fractures
If you suffer from serious tooth decay or have experienced major tooth fractures, there's a greater risk of experiencing tooth sensitivity from temperatures. The ideal treatment for these issues regarding tooth structure involves the use of dental restorations. Fillings, inlays, onlays, and crowns can work wonders when it comes to your overall dental wellness.
Problems with Dental Restorations
Interestingly enough, sometimes your dental restorations are the cause of serious dental health issues. Restorations that need replacement or that fit poorly can heighten your sensitivity to temperature extremes as well as pressure on the teeth. Replacing these restorations is typically the ideal option for treatment.
Gum Recession and Exposed Tooth Roots
When the root structure of a tooth is exposed, it reveals an especially vulnerable portion of a tooth. The roots are meant to be hidden by the gumline, and this exposure results in sensitivity to food items of various temperatures. The ideal treatment for this issue is gum grafting, which rebuilds the gumline using donor soft tissue or artificial gum grafts.
Side Effects from Teeth Whitening
The bleaching agent in teeth whitening systems penetrates the enamel, which makes the dentinal tubules much more sensitive than usual. This leads to temperature and pressure sensitivity. This is just a temporary issue, thankfully, and can be dealt with by avoiding hot or cold foods and beverages for a few days.
Learn More About Tooth Sensitivity
For more information about tooth sensitivity and how our team can help you smile with improved confidence, be sure to contact our advanced cosmetic and restorative dentistry center today. The team at our practice looks forward to your visit and discussing these matters in greater detail.
Related to This