Bring Back the Joy of Eating: Tooth Sensitivity and Chewing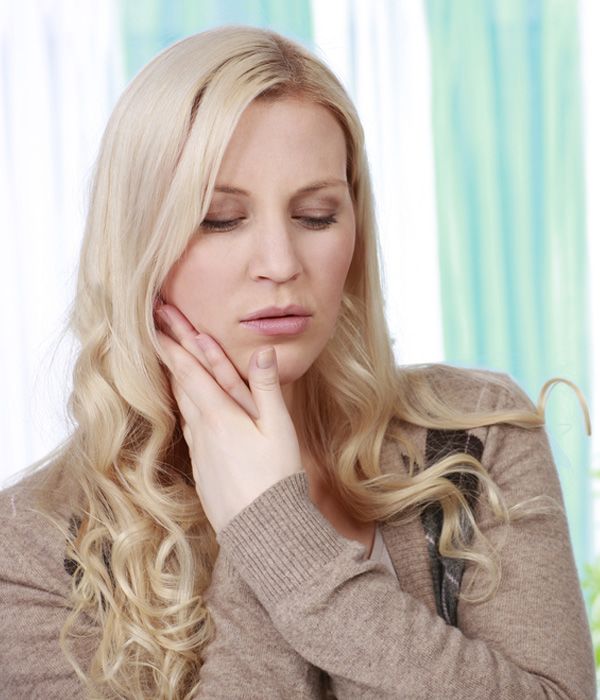 Restorative dentistry has the power not only to return form, function, and health to damaged teeth and gums, but also to dramatically improve the quality of life of patients. For example, Dr. Jay W. Chrisman and Dr. David D. Wyse often perform restorative dentistry procedures to help alleviate the tooth sensitivity and discomfort they experience while chewing. Unfortunately, many people with tooth sensitivity never seek treatment, believing that their issue is a simple byproduct of aging or changes in their bodies. What they don't realize is that tooth sensitivity while chewing is generally an oral health problem and can be remedied with any number of dental solutions.
If tooth sensitivity has prevented you from enjoying your favorite foods, then you owe it to yourself to investigate the treatment options that could allow you to eat without discomfort once again. It all starts with a consultation to discuss the issue of tooth sensitivity and chewing at our Bloomington, IL dental practice, Chrisman & Wyse Cosmetic & General Dentistry. One of our experienced dentists will evaluate the health of your mouth and the condition of your teeth to determine the underlying cause or causes of your tooth sensitivity. He will then recommend a treatment plan that will dramatically reduce or altogether eliminate your tooth sensitivity and restore function to your mouth.
You don't put up with tooth sensitivity or any other type of dental problem interfering with your enjoyment of life. Schedule your initial consultation with Dr. Jay W. Chrisman or Dr. David D. Wyse today.
Treatments for Tooth Sensitivity
The most appropriate treatment for your tooth sensitivity will depend on its root cause or causes. At Chrisman & Wyse Cosmetic & General Dentistry, we offer a comprehensive range of restorative dentistry treatments that can be used to address tooth sensitivity, including:
Dental Crowns
Dental crowns are restorations that are customized to replicate and cover the entire visible surface area of a tooth that has been damaged in some way. Dental crowns can help to treat your tooth sensitivity if the outer layer of protective enamel of one or more of your teeth has become worn. Once the enamel has begun to erode, the underlying layer of dentin, which is far more delicate, becomes exposed, resulting in increased tooth sensitivity. Dental crowns are also effective at treating tooth sensitivity caused by cracks and chips in teeth.
Porcelain Veneers
Although primarily thought of as a cosmetic dentistry treatment, porcelain veneers can be effective in the treatment of tooth sensitivity in cases in which the enamel of the front surfaces of the front teeth has begun to erode.
Scaling and Root Planing
Otherwise known as deep cleaning, scaling and root planing are periodontal procedures used to remove bacteria and plaque from beneath the gum line in patients with gum disease. This can help to resolve issues with tooth sensitivity due to the erosion of cementum, the substance that protects the teeth beneath the gum line.
Learn More about Tooth Sensitivity and Chewing
To learn more about how we can help to alleviate tooth sensitivity through restorative dentistry, please contact Chrisman & Wyse Cosmetic & General Dentistry today.
Related to This